Conferences, Meetings and Events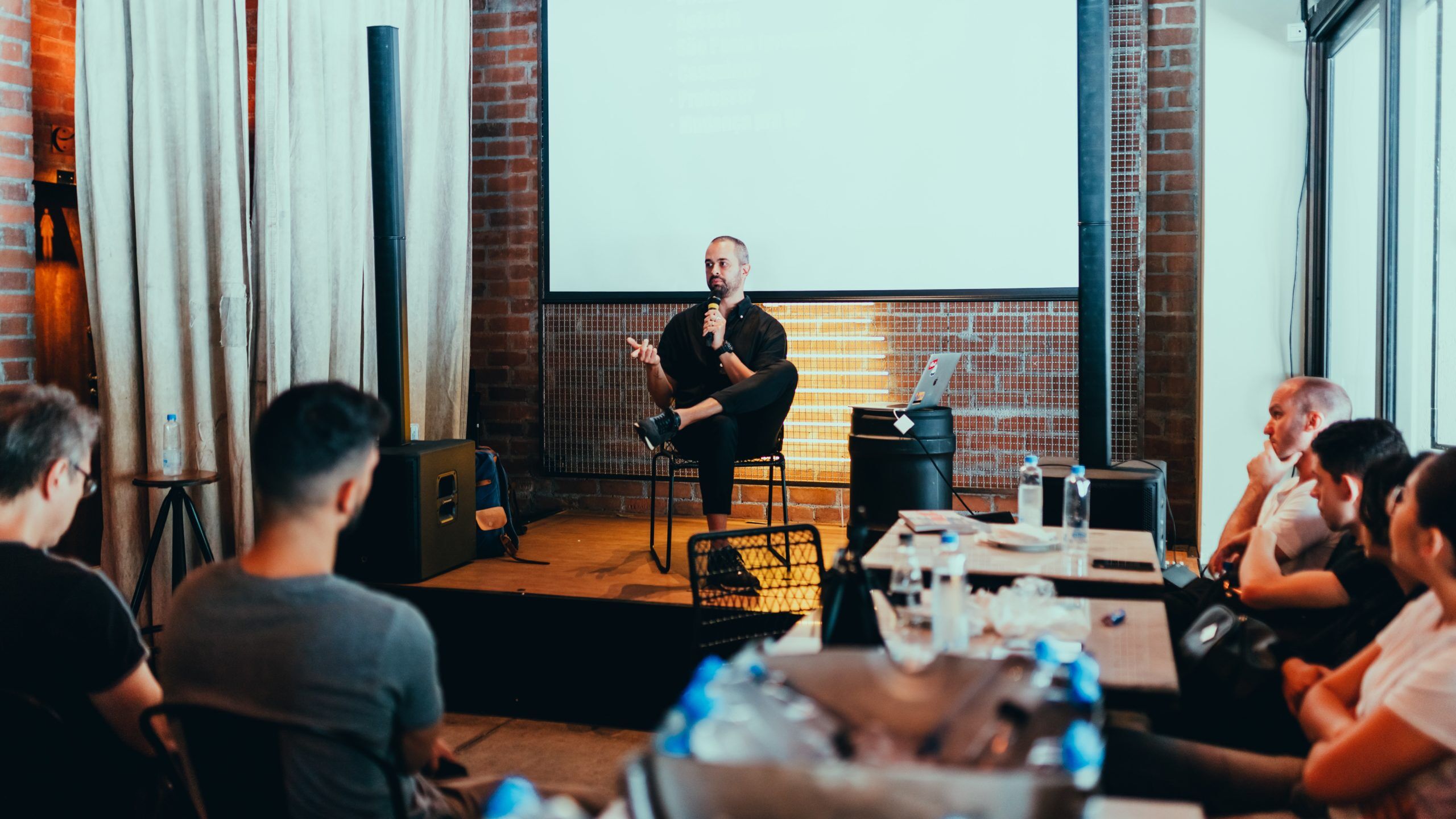 Corporate Conferences, Meetings and Events
At GRT, we specialise in providing audiovisual and technical services for conferences and corporate events.
Every event we do brings together human resources and technology into one seemless production. Using our expertise and equipment on each event, we are able to achieve our main aim – exceeding our customers expectations.
Conferences, corporate events and meetings represent a very important means of communication with both internal and external employees and customers. That's why it is so important to consider every detail. Based on our customers' requirements, we develop original ideas to create events that are remembered for all the right reasons. Using multiple solutions, such as audio, video shooting and projection services, lighting set-up and live streaming, we aim to meet all the requirements of every customer.
From the point of initial contact, our project managers will work with you to understand your requirements and during the project will work as a seemless part of your team so that we can deliver your event exactly the way you want it.
Our technicians have the depth of knowledge and experience to set up and operate the equipment effectively to ensure the delivery of a successful event that runs smoothly from start to finish.
If your conference leads into an awards ceremony on the evening, we can handle that too. Our set designers will make transform the venue for your awards ceremony and make the transition from business to pleasure. We want your delegates to have a fun and enjoyable time – after all, they deserve to be rewarded for their hard work too. We have everything you need for a fantastic awards night, from photobooths and discos to room themeing and live entertainment.
Audio Services
Every event is different, and every different event calls for a different sound system. The system we use will be determined by the function, the size of venue, whether it's indoors or outdoors, and whether it's a conference or concert. Each event has the same basic requirement, powerful, but clear sound which must blend seamlessly into the whole experience. Working with great manufactures like Sennehiser, EV, Yamaha and Audio Technica we can build a sound system to suit your event. No matter whether it's an intimate indoor meeting or an outside rock concert, we can handle it.
Video Production
It's easy to make a poor video. If you don't plan the script, the logistics, the lighting, the post production, indeed all the facets of the process then you're more than halfway towards making a bad video. We will help you to define your audience and convey a specific message to them, then we get started on making the video. We have our own fully trained sound and lighting crew and camera operators, using high quality equipment. Working to the storyboard we created with you, we make the shoot ensuring the lighting and sound are perfect and enough footage is taken to end up with a great final cut. Then we move your footage to post production, using the latest software we can add special effects by way of 3D graphics, enhance the color, basically apply the finishing touches. Not forgetting the audio content, we can add and mix the music soundtrack with the voiceovers, ensuring a smooth and seamless delivery of your message. Only then will we give you your corporate video. We never promise more than we deliver, we ALWAYS deliver more than we promise.
Video Projection Mapping
Projection mapping is a rapidly growing form of new media, video projection can be used for advertising, live events, theatre, decoration or basically anything your imagination can dream up. We can map light and images on to any surface, not just a flat one. Complex industrial landscapes, buildings, structures and theatrical stages, turning common objects of any 3D shape into exciting interactive displays by the addition of extra dimensions and optical illusions. The video is usually combined with audio to create an audiovisual narrative. The impact of this amazing 'art meets technology' can be used to produce spectacular effects which both astound and amaze.
Set And Stage
In every event, the set and stage are at the very centre of the attention for the entire duration of your event. The subtle and precise use of color, space and light is crucial. Our design team will create the perfect set for your function or event. From the initial conversations, we'll be with you every step of the way through to construction of the set on site. We even provide a 3D rendering to enable you to see how the set will look, and for you to suggest any changes or make any additions to the staging.  We'll cut it, saw it, screw it, paint it and build it. Your perfect set, constructed by GRT.
Lighting Design
What's the point in standing up to present at an event if nobody can see you? Lighting gives mood, atmosphere and emotion to any event. It is simply essential. Our innovative lighting designers will work with your ideas to create the perfect blend of light and ambience for any corporate event, celebration, exhibition or road show. For awards ceremonies, we take lighting to the next level to create a special atmosphere for your winners and audience alike. They've earned the right to be there, and we want to make them feel special.
Web Streaming
The use of the internet is commonplace in video streaming, and we can help broadcast your corporate video or live stream your company event. We can also help you develop e-learning plans, potentially reaching thousands of people in real time. So, we shoot it we edit it, we stream it. If you need two way video conferencing that's no problem either. Our experts are ready to help you with your project. Our reputation is based on your satisfaction, let's work together.