Conferences and Events
At GRT, we specialise in providing audio visual and technical services for conferences and corporate events.
Every event we do brings together knowledge and technology into one seamless production. Using our expertise and equipment on each event, we are able to achieve our main aim – exceeding our customers expectations.
Our technicians have the depth of knowledge and experience to set up and operate the equipment effectively to ensure the delivery of a successful event that runs smoothly from start to finish.
If your conference leads into an awards ceremony on the evening, we can handle that too. Our set designers will transform the venue for your awards ceremony and make the transition from business to pleasure. We want your delegates to have a fun and enjoyable time – after all, they deserve to be rewarded for their hard work too. We have everything you need for a fantastic awards night, from photobooths and discos to room theming and live entertainment.
Conference and event production
Corporate conferences, events and meetings represent a very important means of communication with both internal and external employees and customers. That's why it is so important to consider every detail. Based on our customers' requirements, we develop original ideas to create events that are remembered for all the right reasons. Using multiple solutions, such as audio, filming and projection, lighting and live streaming, we aim to meet all the requirements of every customer.
From the point of initial contact, our team will work with you to understand your requirements and during the project will work as a seemless part of your team so that we can deliver your event exactly the way you want it.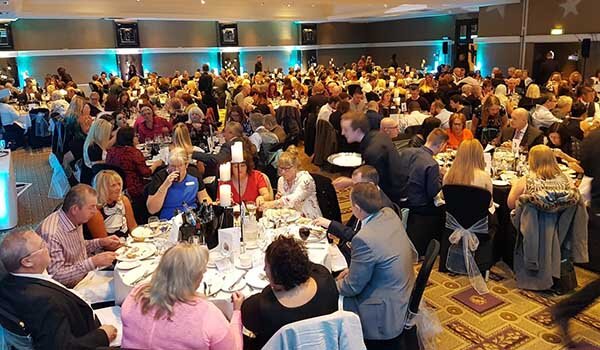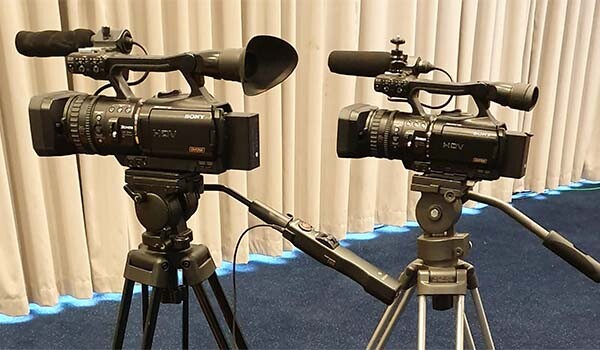 Video production services
It's easy to make a poor video. If you don't plan the script, logistics, lighting, sound and editing then you're more than halfway towards making a bad video. GRT will help you to define your audience and convey your message to them. When it comes to making the video, our fully trained sound & lighting crew and camera operators, using high quality equipment will make sure you look and sound as good as possible. Next we move your footage to the edit suite where we can add the finishing touches. Not forgetting the audio content, we can add and mix the music soundtrack with any voiceovers, ensuring a seamless delivery of your message.
Stage and Set design
In every event, the set and stage are at the very centre of the attention for the entire duration of your event. The use of colour, space and light is crucial and our team will create the perfect set for your function or event. From the initial conversations, we'll be with you every step of the way through to construction of the set on site. We even provide a 3D drawings to enable you to see how the set will look, and for you to suggest any additions or changes.


Lighting Design
What's the point in standing up to present at an event if nobody can see you? Lighting gives mood, atmosphere and emotion to any event. It is simply essential. Our innovative lighting designer team will work with your ideas to create the perfect blend of light and ambience for any corporate event, celebration, awards ceremonies, exhibition or road show. For awards ceremonies, we take lighting to the next level to create a special atmosphere for your winners and audience alike. They've earned the right to be there, and we want to make them feel special.
Project management
All events have a large number of moving parts. That's why the key to a successful event is good project management. From speakers to attendees and food to decor, we work as part of your team from planning to execution and even through to the post event debrief. Our team will make sure that everyone is kept informed of our progress against the delivery milestones and by managing the deliverables we can make sure there are sufficient allowances in the plan for any unforeseen events.