Parties and Celebrations
Having stared off providing mobile disco services over 30 years ago, we know how to throw a good party. No matter what your budget, we can tailor our solutions to suit. Our team are experts in creating the right environment for your event. We know that no two parties are the same, thats why we are happy to work with you to realise your vision.
From Birthday parties to proms, corporate awards ceremonies to anniversaries and wine tasting to weddings, we've covered them all. We know that your wedding day is the most special day of your life, and we also know how to create stunning weddings. From a majestic red carpet entrance to stunning table centres and everything in between. We work with a small number of selected and trusted partners to deliver your complete wedding package all in one place, so you don't have to co-ordinate a number of different suppliers – leaving you free to enjoy all the fun and excitement of your big day.
We can supply everything you need from venue sourcing right through to room dressing, entertainment and we can even provide you with a master of ceremonies to keep things on track.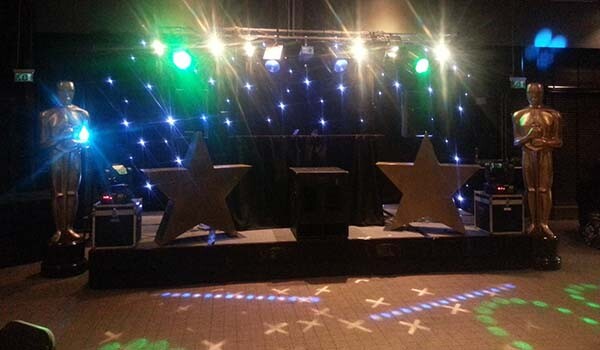 Mobile disco hire
If you're looking for a mobile disco to accompany your event, we can provide a professional DJ and mobile disco to suit your event. Over the years, we've seen many DJ's who just want to play their type of music. Our DJ's are ready to play what you and your guests want to hear. We also have DJ's who specialise in different genres of music, so if you want a Rock DJ, we can do that. If you want a DJ to play dance music, we can do that too, or if you want a DJ who understands how to hold the dance floor with Soul and Motown, we've got you covered. If you're thinking of holding your own roaring 20's Great Gatsby party we have DJ's who can speakeasy. We also specialise in music from across the decades, so if you want a 60's, 70's, 80's, 90's or naughtys themed disco then you're at the right place and if you just want a DJ who can play music from across the decades, we can do that too.
Photo booth hire
A photo booth is a great way to add value to your party or celebration. We have a number of options for your event depending on your requirements. Our photo booths come with a dedicated attendant who will help make sure your guests get full use of the booth. We have packages available for private parties with an extra set of prints and photo album for the host, and photos can be made available online for guests to download and print at home. When it's safe to do so, our booths also come with a massive selection of props for guests to use whilst they're in the booth.

Retro arcade machine hire
If you're looking for retro arcade machine hire, we have full size classic pacman and space invaders machines available for hire. No money is required to play so your guests can game away and see who can get the highest scores. Our games machines run the original programs so your guests can take a trip down memory lane (if they're old enough) or if not, just have some good old fun playing some of the games the rest of us grew up with.
Photography and Videography
Our mobile photo studios can be set up at your event where our photographers can take pictures of your guests as a memento of your event. We have pre-payment packages available or your guests can purchase their pictures at the event where they are printed out and mounted before being supplied to them whilst they wait. If you want something less formal, our photographers and videographers can capture your event in an informal way that is unintrusive but provides you with great memories of your event.


Sweet cart hire
Sweet carts are extremely popular at private events, and we have the best sweet carts money can buy. Our carts are assembled on site and stand over 6 feet tall from floor to roof. Two levels within the cart can hold up to 20 different types of sweet and we supply all the sweets, scoops and bags for your event based on the number of guests you are expecting. Any sweets left over at the end of the event are yours to keep as we never supply sweets that have been to another event.
Room theming
Talk to us about room theming. We can transform your venue from drab to fab by the use of drapes, star cloth, uplighting, table covers, centrepieces and ballons. We're already seeing a great number of people enquiring about our services for when things get back to normal. We can help you party like no other, and we can tailor our services to suit your needs, so if you want to go big then just let us know, or if you want something a little more modest then we understand how to get the best for your event based on your budget.


Live Entertainment
Live entertainment adds the icing on the cake for any event, and we can supply the live entertainment for your event. If you're looking for a tribute band or a cover band we can help or if you're after a band to play soul and motown or a jazz band to keep people dancing then we can supply the right band for you. All our bands come with their own PA system unless otherwise agreed, so you can be sure you know what you're getting before the music starts to play. We can also supply magicians and comedians to entertain your guests, so if you're looking for something a little bit different, talk to us about what we have to offer.
Red carpet entrance & ropes and posts
At GRT we know how to make an entrance. We have ropes and posts with red or black ropes and we have red and black carpet so you can really make an entrance. We can also supply a smoke filled starlit tunnel for your guests to walk through in the style of "stars in their eyes" as they enter your party. We can even add flame effect machines to the entrance to enhance your guests arrival experience even more.